Podcast: Play in new window | Download (Duration: 53:45 — 61.5MB)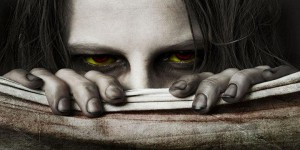 In Episode 30 of HaunTopic Radio we get a behind-the-scenes guided tour with Mike Clouse & Steve Hoffine from The 3rd Street Asylum of Bonner Springs, Kansas. I get a short interview with the guys before we go through the Haunt with the lights on. They tell us about where they get their supplies, some useful prop tips for your Haunt, & great ideas you can use for yours!
Then we get the full experience with all cylinders in motion! A full 22 Minute walk-through with the actors, music, and my daughter screaming every 2 minutes. You will hear my family through most of this: my wife, 16 year old daughter  and 14 year old son as we navigate our way through the dark and sinister hallways of The 3rd Street Asylum.
My Opinion: The 3rd Street Asylum was fun, frightening, and unforgettable! With the combination of passionate actors, startle scare tools, and highly detailed sets make 3rd Street Asylum a Haunted Attraction you don't want miss! Located within a creepy abandoned  school house that was built in 1918 and that appears to be really 'haunted'. The stone exterior brings a feeling of uneasiness as you climb its oversize stairs. I could definitely feel how this school house can be easily translated to an asylum.
With the building setting a nice tone for the attraction, the sets and actors made the illusions more believable. We were able to take our time through the entire haunt and each person in our group got scared or startled many times. Many times at the same scare spot. The flow through the haunt was just right and it seemed that all the scares were not timed so we never knew what to expect next. The old school style scares mixed with with the ideas & technology of today give the 3rd Street Asylum the right stuff to be a top Haunted Attraction in the Kansas/Kansas City area.
My family also rates The 3rd Street Asylum as one of their favorites.
FIND MORE FROM 3RD STREET ASYLUM: