Podcast: Play in new window | Download (Duration: 1:14:58 — 85.8MB)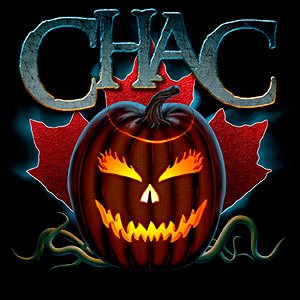 In Episode 40 of HaunTopic Radio we get Matthew Flagler on the mic to educate us on what really goes on in the Canadian Haunted Attraction Industry and other scary things north of the border. Matthew is the man behind the Canadian Haunted Attraction Conference which takes place on April 12-14 in Hamilton, Ontario. If you operate a haunted attraction, work at a seasonal event, are a horror/paranormal/Halloween fanatic, or an FX artist then this event is for you.
Me & Darryl (also a Canadian)  get Matthew to open up about his Halloween childhood, what really goes on at the Canadian border, and what is Matthew Flagler really scared of? We also release the names of the two winners of our monthly prize give away: 2 Large Bottles of Bloody Mary Spray Blood
HERE ARE SOME TOPICS WE DISCUSS:
How easy it is to get into Canada and How close Hamilton really is to the U.S.

Matthew's early memories of Halloween and the horror influence of his childhood.
How you can sell your products in the untamed Haunt/Halloween Industry in Canada.
What celebrities you can meet when you go.
The benefit of the educational Haunt related seminars and what you'll learn.
Why the Canadian Haunt Industry is starting to catch up to the U.S.
Get a 50% discount off a training seminar!
Friday, April 12, 2013
Builders Series Full Day Workshop (9 a.m.-5 p.m.)
Vendor Load-in (9 a.m.-noon)
Builder's Workshop (1 p.m.-4 p.m.)
Trade Show Exhibits Open (1 p.m.-6 p.m.)
Welcome Social (7:30 p.m.-10 p.m.)
Saturday, April 13th, 2013
Sunday, April 14th, 2013
Seminar Series Sessions (9:30 a.m.-2:15 p.m.)
Trade Show Exhibits Open (10 a.m.-2 p.m.)
Hardcore Creepshow Event (noon)
Exhibitor Post-Event Reception (2:30 p.m.-3:30 p.m.)
Vendor Load Out (3:30 p.m.-5 p.m.)
Find More about Matthew & the Canadian Haunted Attractions Conference:
This month's contest prizes were donated by Bloody Mary (Bobbie Weiner). Thanks Bobbie!