Podcast: Play in new window | Download (Duration: 57:53 — 79.5MB)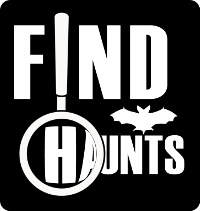 You think to yourself…."Should I start an outdoor Haunted Trail where the atmosphere is already creepy?" or "Get a building where it's nice and dry during those wet Octobers?" There are disadvantages and advantages of both. Ian Austin from Circle of Ash Haunted Attraction sits in the dungeon with us and explains the challenges he faced during his transition from moving his Haunted Attraction from outdoors to indoors. He also shares a new website he has developed for listing your Haunt and finding other Haunts around you.
In this audio interview, Ian Austin walks you through some tips if you are thinking about moving your Haunt from outdoors to indoors. Reasons why he might enjoy Haunting in the woods just a little bit more than being indoors.  And get the update on his NEW website (find haunts.com) for listing your Haunted House for FREE and find other Haunts around you. It works on your mobile phone too!
We also play some morbid music from Sam Hayne's New CD "Spine Chillers", MadCity Haunt opens up the Haunter's Toolbox with his segment on easy ways to carve foam and make foam wall panels, and we announce rules on how to win one of Sam's new CDs! (We are giving away 4 copies.)
Ian's Haunt- The Circle of Ash Haunted House & Attraction is in Cedar Rapids, IA. Started in 2010, by Frightmare Forest Productions, Circle of Ash has grown to five events since 2012. The off-season shows are Scare Up Some Love for Valentine's Day Weekend, and Monsters during the Independence Day Weekend. There are three different shows during the Halloween season, Lockdown, Halloween Homicide and our main attraction, Circle of Ash. Plus, The Journey's End Coffin Ride.
Haunt Topic Links From this Episode:
The Circle of Ash Haunted Attraction
MadCity Haunt & More Haunter Tips
 MONTHLY PRIZE GIVEAWAY: 4 SPINE CHILLER CDS FROM SAM HAYNES!
ENTER BEFORE SEPTEMBER 24TH, 2014.
SUBSCRIBE HERE TO ENTER THIS CONTEST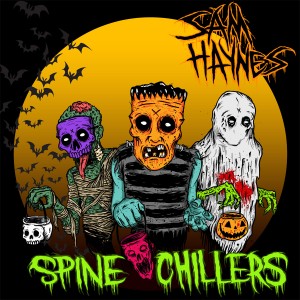 LISTEN TO 3 FREE MUSIC TRACKS OF "SPINE CHILLERS" IN THIS EPISODE!