Podcast: Play in new window | Download (Duration: 1:01:48 — 84.9MB)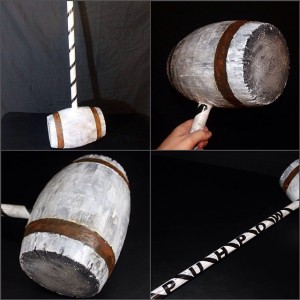 Happy Halloween!!
It's really Halloween all year long…isn't it?
If you're anything like me, you are always planning & thinking about the next October before the current October ends.
Well…after you grab your pen & paper to jot down these awesome tips from MadCity Haunt on How To Make Foam Weapons; we want you to RELAX to these creepy and eerie soundtracks from some great Halloween/Haunt/Horror Musicians (with a few surprises thrown in.)
No interview this episode. Just an awesome way to make that Sledge Hammer in the pics included in this article and a new way to make any foam weapon. Plus a bunch of twisted tunes to keep you motivated the rest of the month.
You like surprises right??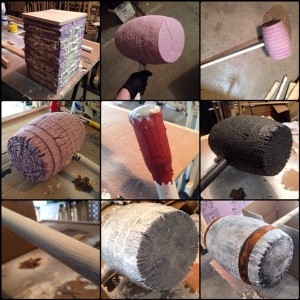 Here is a list of the some of the dark musicians you will hear in this episode:
Gore Galore
Midnight Syndicate
Prelude to a Nightmare
Mystary
Sam Haynes
The Night Keep
Throne of Anguish
Verse 13
Thanks again to Mad City Haunt for his detailed tutorial on Making Your Own Foam Weapon! I also throw a tip in there on How To Keep Your Foam Tombstones in Your Yard. Plus, Gore Galore is giving away 2 Soundtracks of their creepy sound effects digital downloads!


Win a Special Effects Download from Gore Galore!!
Become a member of our Haunter's Toolbox to Qualify. It's FREE. Sign Up Here.