What Can You Possibly Learn from the Vendors of a Haunt & Halloween Trade Show?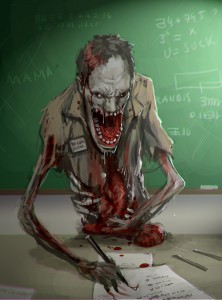 In Episode 17 we talk with 5 Haunt Vendors from the Transworld 2012  Halloween & Haunt Show about:
How to Sell Your Tickets Online Without Start Up Costs
What is the Real Difference Between Fog Liquids
New Products for Your Home and Your Haunt 
Where to Find Efficient & Reliable Printing
An Easier Way to Control Your Props Without Programming
We also introduce a NEW Haunt Project that is trying to grow wings and fly; but will need your help to get it off the ground. If you use any type of animatronic & prop controller, you'll want to check this new company out!
Listen to Episode 17 of HaunTopic Radio by clicking the play button below:
Podcast: Play in new window | Download (Duration: 24:34 — 28.1MB)
Here are the websites to the Product Creators we highlight in the show:
The winners of this month's contest are:
James Schuppe- Fright Times Magazine
Matthew Hampel- Fright Times Magazine
Dana Abbitt- Prelude to a Nightmare (Dark Ride) CD
Image donated by http://epitome.wikidot.com/chocozombie
Who are Your Favorite Suppliers, Makers, & Vendors of Halloween/Haunt Products?
Share and Enjoy