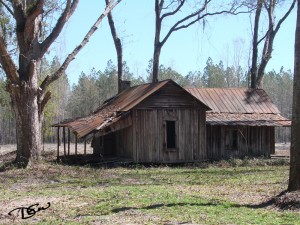 It's July and you've already started building props, designed your floor plan, and recruited your actors. But you're in the need for some building materials to finish that bloody butcher shop or the crazy ward. If you do not want to spend lots of money to get your materials or just find it more enjoyable to do some spelunking for that next wall section; here are a few tips I've learned over the years.
Pallets are free. Go drive around your town and search the back of stores for pallets and free materials. Warehouses are also a gold mine! Pallets are easy to stand up especially when screwed together. Add some 1×2's for attaching flame retardant plastic or thin plywood and you can easily build a room or a maze. Most businesses give these materials away!
Make friends with contractors. Builders have access to old & new lumber, rusty hardware, and pillars. Plumbers can get you PVC pipe and sections of old pipe. When a house needs to be demolished, many materials can be salvaged! I've gotten truck loads of 6×6's, 4×4's, plywood, and doors by using this method. Also, talk to lumber yards. They usually have a 'defect' pile that consists of rough-cut lumber or warped stuff. I can usually buy a truck load of lumber for $40.
Tear down an old barn. Go for a drive in rural America and look for those old barns that are getting ready to fall over. Some people buy old barn lumber but it usually has to be in really good condition. You're just looking for backdrops and rustic panels, so most farmers are usually searching for someone to clean up the mess. Build a solid wall and use the old barn panels for a nice effect. If you have a trailer and plenty of help; you can cut the barn in 8′ section and keep them as portable wall panels. Please use every safety measure when deconstructing any type of structure or building.
Garage sales, flea markets, and auctions. An old jar that has just the right feeling, a box of tools for $10, or a 100′ roll of cheese cloth…..
Online auctions, local Craigslist, and even the newspaper classifieds. You can either spend all day searching for materials or create an advertisement of what you are looking for. Most sites such as Craigslist and your local newspaper have a "Wanted" section. Be specific about what you need and how far you are willing to travel to get it.
Telephone companies and Railroad Stations. Telephone companies usually replace telephone poles when they need repairs or have been around awhile. You can usually pick the old one's up for free. Railroads have used railroad ties. Great for landscaping!
Hospitals, schools, and warehouses. Most of these places have auctions for all their old stuff, but you can beat many people to the best items by knowing someone who works there or by calling them before the auction. Even if there isn't an auction coming up; many of these places have old stuff that no one else wants-except for haunters.
Sponsor with a lumber yard. Our first year we sponsored with a local lumber yard and we had all the black plastic and lumber we needed. Or if you need different types of services-be a little creative. Sponsors do well by providing services instead of money.
Go clean out someone's attic. My mom's a bit of a hoarder. Her house is like an endless supply of haunt inspiration. Old clothes, old picture frames, and just odd things. Think about others you know who want someone to help them clean their house. You'll be amazed at the things they want to throw away!
Fall/Spring Clean-up. Around these parts we call that "Trashing". Twice a year the city allows the town to throw anything we want to the curb. Old lumber, old refrigerators, and anything we can't normally. Everyone cleans house. Last year my treasure was 150′ of privacy fence made of thin wood. Easy to carry and stack.
Sit down and make a list of everyone you know who works somewhere that would be cool place to raid. Treasure hunt your local retailers and contractors. And don't be afraid to go "Trashing" in your 2010 Town & Country. With a little creativity you'll be able to find all the materials you need for this year and maybe next year too.
Photo donated by http://ward-enterprises.com/.
Where do you find your materials? Please leave your comment below.