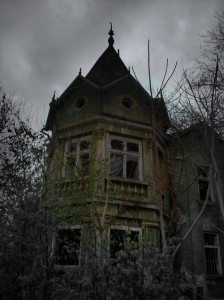 In Episode 9 of HaunTopic Radio we're using 3 of our interviews from Transworld; all providing useful information like Common Mistakes Haunters Make , How Social Media Can Help You Build Your Haunt Business, and a Website Where You Can Get Some FREE E-books on Starting UP Your Haunted Attraction.
We will also be running our very first contest and giving away a Free Issue of Fright Times Halloween & Haunt Magazine. You'll have to listen to the show to find out how to be the first one to win. Fright Times has donated 15 Issues to give out to you, so we'll find different ways over the next few weeks to let you win them. Bloody Mary has also donated 1 Quart of her  Fake Blood!!
Podcast: Play in new window | Download (Duration: 33:18 — 38.1MB)
Here are the people and websites that we cover in Episode 9.
Michael Edwards:
A Haunter Life: A YouTube Show Behind-the-Scenes with the Crew of The Haunt House
The Haunt House: One of the Most Terrifying Haunts You'll Ever Experience
Brain Chow Studios: Costumes & Masks For Sale
A Haunter's Life Facebook Page
The Bloodshed Brothers/Zachary & Jeromy Ball:
Field of Screams: The Haunted Stadium 
Bloodshed Brothers on Facebook
Watch Them on YouTube (Every Day)
Grant Brott:
Haunted House Start-Up: Website & Consulting For Starting Up Your Haunt
Contest Information:
After listening to the rules on the show email your results to this email: contest@hauntopic.com
Find out more about Fright Times Magazine: Halloween & Haunt Magazine
Remember, the last day to enter this contest is April 24, 2012. Are You Listening?