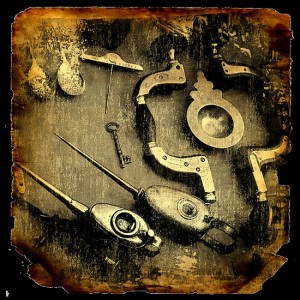 The Haunter's Toolbox is finally here!
I have been working on some type of free training series that is strictly focused on helpful information for Haunters by Haunters…and here it is. All you have to do is give me your email address and I will start sending you an email each week. I'm picking some of my older popular posts, adding some new one's, and creating some special content just for The Haunter's Toolbox Subscribers. Here are some of the things you'll learn and get for FREE:
Advice from Haunt Industry leaders and professionals.
New posts from my blog instantly in your inbox.
How-to articles on special effects, prop building, and designing your haunt.
Get introduced and connected to other haunters like you. Get their emails, facebook links, and other information so you can contact them directly.
Links to valuable resources such as how-to videos, cool websites, and information you can use today.
Instant access to me. I check my email everyday and respond to each one.
No spam. No commitment. Your email address will not be shared. Cancel anytime.
I hope you enjoy this program and share it with your friends. If there are some ideas you want added, just let me know. The more of your input I receive, the better the Haunter's Toolbox will be. If you are currently a subscriber, you will begin to receive the same emails soon. I am consolidating all of my lists to make it easier for me to be efficient.
Remember To Share The Scare!
Sign Up For The Haunter's Toolbox Here