Podcast: Play in new window | Download (Duration: 12:02 — 13.8MB)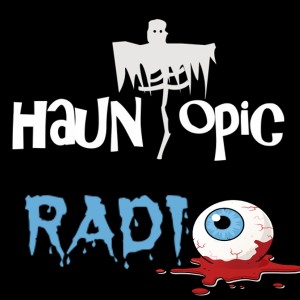 If you have been following Darryl Plunkie or Me on facebook you may have seen a few teasers about a New Podcast/Radio Show for Haunters that we are producing. Well, here is our very first episode of haunTopic Radio, a podcast by Haunters for Haunters. Before you go listen (by pushing that little play button below) let me go over a few things about our process.
We will be producing a new podcast every other week. We have some interviews lined up, some good topics to cover, and many great ideas to add into the podcast. (The podcast will soon be added to iTunes and other podcast directories)
haunTopic Radio will be around 30 min long. Each episode will cover a "Topic" that covers something in the world of Haunting, Haunted Attractions, Halloween, Home Haunting, Horror, Interviews, Trade Shows, Listener Feedback, and more. We will try to stay within that topic through the whole podcast. (Maybe a little rambling between friends, but we'll try not to bore you.)
You will find updated episodes here, on hauntopic.com, and on dEdmonton.com. (If it's not there yet, check back soon.)
We want to include your feedback on the podcast. We will be setting up a voice mail number soon so that you can call in your suggestions and comments. Until then you can leave a comment below or use our MANY forms of social media to give us feedback:
Email: info@hauntopic.com
Be patient. haunTopic Radio is new. If you come across a problem like an unplayable link, low quality audio, or other obvious problem let us know and we'll try to improve it. We NEED your feedback to help us mold haunTopic Radio into the podcast you want to listen to and share with your friends.
So enough of my rambling. Here is the player button. Click on it and let us know what you think:


DOWNLOAD HERE