Podcast: Play in new window | Download (Duration: 44:22 — 50.8MB)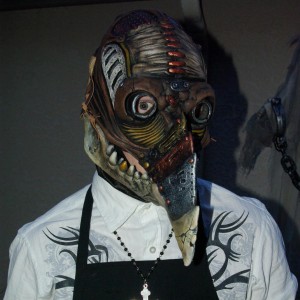 In Episode 31 of HaunTopic Radio we talk with Home Haunters Caleb Brumm & Tyler Palmer from Fresno, California and steal some of their ideas for our yard haunts next year! Their Halloween Haunt this year was a mix of steam punk & plague doctor; a small haunt this Halloween but it is growing each year. And effective by the reaction of the trick-r-treaters.
Their inspiration for Halloween & decorating their front porch has sparked an eternal fire that only continues to burn hotter. They even have plans to take their talent & knowledge into the professional realm when the opportunity is right. But for now they will continue to work on learning new skills and doing plenty of research on the business side of Haunting.
Here are a few things we learned in this interview:
USING LOW DECIBEL FREQUENCY TO IRRITATE YOUR GUESTS
TRY TO USE ELEMENTS IN YOUR HAUNT TO ENGAGE ALL OF YOUR SENSES
FIND A FRIEND WHO LIKES HALLOWEEN AS MUCH AS YOU DO
A COOL YOU TUBE CHANNEL TO FIND HAUNT/HALLOWEEN IDEAS
To contact Caleb or Tyler follow these links:
 CALEB BRUMM ON FACEBOOK
TYLER PALMER ON FACEBOOK
IF YOU LIKE THIS INTERVIEW & PODCAST EPISODE-LET US KNOW IN THE COMMENTS BELOW &
SHARE THE SCARE !!