Podcast: Play in new window | Download (Duration: 1:10:38 — 97.0MB)
In this episode of HaunTopic Radio we go international for the first time and meet up with a recognized UK horror author Anthony Crowley and Mark Lofthouse, the Director of Imagineering at AtmosFear Scare Entertainment. Anthony creates a chilling atmosphere for you and shares his journey as a Horror Author and some ideas you can use to create a scary story. Mark helps you understand some creative elements in scare entertainment and how to use them in your home haunt or haunted attraction.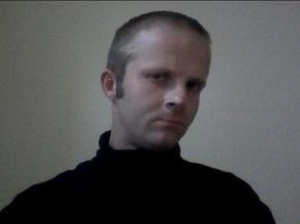 Anthony Crowley is a fiction author of Horror Supernatural literature and a non-fiction author of Esoteric Studies and Philosophy. He also writes poetry, magazine articles, song lyrics and a little music composing. He is the author of the best seller 'The Light Of Keeps Passage' which has sold all over the world and was also used as a textbook in many educational establishments, such as colleges and universities and also been advertised and mentioned in local book shops in his hometown of West Midlands,UK.
Watch out for his new book 'The Mirrored Room' and listen to this audio interview we get some insights on How To Write a Great Horror Story and What To Think About Before You Start Writing Any Piece Of Horror (maybe a back story for your Haunt?)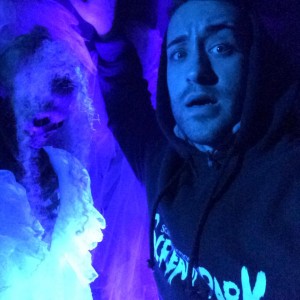 Mark Lofthouse is the Creative Director for AtmosFEAR! Scare Entertainment, which is Europe's biggest supplier of scare attractions and scare entertainment in all its forms. They have a unique 13 year heritage during which they have created 113 scare entertainment projects for clients including theme parks, agritainment parks and heritage attractions. Working with greats such as Walt Disney Pictures, Merlin Entertainments, celebrity business guru Duncan Bannatyne, Universal Pictures, Pleasurewood Hills Theme Park, Virgin 1, Funtasia Theme Parks, Showzam and Hellenic Entertainment Parks.
But for most of you, The Scare Kingdom Scream Park might ring some bells. One of Europe's most visited Scare Attractions! If you are in the United Kingdom this February, check out their Valentine's Day Scare Attraction La' Mortis House of Darkness!
The Topics Discussed in This Episode:
Anthony Crowley's Website
Win One Of These Prizes! Submit Your Entry Before Feb.24th. You Must Be a Member of The Haunter's Toolbox Newsletter. Sign Up Here. (All new members will be automatically entered.)

A hand crafted 'Melted Molly' latex mask from Face Factory FX

(2) 2014 Haunted Halloween Calendars (with Haunt Photos from all over the world!)

Sign Up Here (FREE) If You Are Not Currently a Haunter's Toolbox Member.