Podcast: Play in new window | Download (Duration: 1:18:23 — 107.6MB)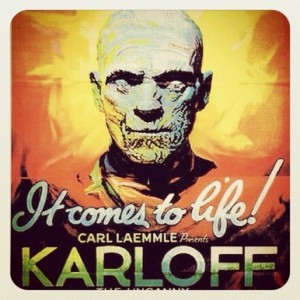 In Episode 51 of HaunTopic Radio we dig down into our Horror Movie archives with our new HaunTopic Crew Member Matthew Hampel and discuss what scary movies have affected us over our lifetime. We review the new documentary Monsters Wanted which follows the journey of The Asylum Scream Park and the struggles they faced their first year of business.
We even sprinkle this show with spots from other Haunters and how movies have influenced their haunt & horror career. We include a short interview with Kevin Segawa from Scream Team Productions on the premier Halloween, Haunt, & Horror Convention ScareLA in Los Angeles on August 10 & 11.
We announce the 3 winners for this month's HaunTopic Giveaway. We also include 3 NEW tracks from Midnight Syndicate's new release Monsters of Legend!
This show is jammed pack full of Midnight Syndicate tunes, horror movie memories, prize winners, a new Halloween trade show, in-depth reviews, and more scary stuff!
ScareLA– When people hear "August" they think of beaches, late nights, back to school shopping … all of that changes this year.

Don't run from the fear—embrace it at the ScareLA Halloween Convention! ScareLA and Creative Partner Scream Team Productions bring the horror holiday to Los Angeles, California August 10th – 11th, 2013. Premiering at LAMart, it gives the City of Angels its first convention "…dedicated to celebrating Halloween." Anyone wanting a preview of what's to come this October needs to be here!
Here is what we discuss in this episode:
Horror movies and how they influence haunted houses
The new Haunted Attraction Documentary Monsters Wanted
3 New Tracks from Midnight Syndicate's 'Monsters of Legend'
The new Halloween Convention in Los Angeles, CA called ScareLA
"How To Create a Theme and Backstory for Your Haunt" Seminar
4 clips from other Haunters and the horror movies they like
The links to our topics in this episode:
How To Create a Backstory and Theme for Your Haunted House
The Winners of This Month's HaunTopic Giveaway are:
Juli Savage
Hope
Slouthia
If You Want A Chance To Win Next Time Click Here to CREATE A FREE MEMBERSHIP
Thanks to John O'Brien of Job 4 Davinci and John Dean of Terrorealm for Sponsorship this month!!