Podcast: Play in new window | Download (Duration: 32:07 — 36.8MB)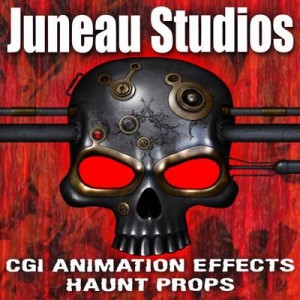 Episode 2 of haunTopic Radio includes our interview with Jay Juneau of Juneau Studios about how he operates his successful prop and haunted house supply store online. Jay has worked on projects from The Batman Costume to custom projects for The Knotts Scary Farm. His CGI (Computer Generated Image) Props and Animatronics can be seen in Haunted Attractions and Home Haunts everywhere.
We also discuss the difference between Juneau Studios and Pale Night Productions. Both companies that build animated props that use computer technology to bring ordinary props beyond the WOW factor. Listen to our interview to find out more…






Here is a video of Jay's Newest Prop "Shock Therapy". Let us know what you think about this prop in the comments below.