Podcast: Play in new window | Download (Duration: 1:17:44 — 106.7MB)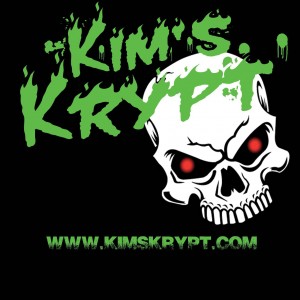 Do multi-seasonal Haunted Attractions work? Can you actually open the doors of your Haunted House for Friday the 13th, Independence Day, St.Patrick's Day, Valentine's Day, or Christmas…and get people to show up? Kim Yates from Kim's Krypt in Essex, Maryland does it. In this interview, you might just pick up a few ideas on how to incorporate your attraction into different holidays and learn something new about operating a successful Scare Attraction.
Kim's Krypt is a 21 year old unique Haunted Attraction operated by the passionate Kim Yates. If her Haunt doesn't make your hair stand up… her infectious energy will! Not only is she dedicated to Halloween and Haunting; she plays in a popular band, rents hearses, works a full-time job, collects horror stuff, and keeps Kim's Krypt running smoothly all year long.
Once a Home Haunter, Kim knows all about the difficult transitions between decorating your house for Halloween and starting your own Pro-Haunt. We dive into topics such as Things You Need To Know Before You Start Your Own Haunt, Why She Would Still Be a Home Haunter If She Could, and How To Find Passionate Halloween Fans to Help With Your Haunt.
We also announce the prizes for the month of June (Enter Here), Rich Christensen tells you How To Build a Hot Wire Foam Carving Table, and we play some atmospheric tunes from Sinful Audio.com.
We hope you enjoy this episode and go visit our crazy friend Kim Yates at Kim's Krypt Haunted Attraction!
Here are the links we chat about:
The Haunt Nation Magazine "Hacked" Prop Contest
What do you think about seasonal Haunted Attractions? Leave a comment below.
Win One Of These 4 Prizes!

(3) Rust Out Your Props with a kit from Brutal Rust.com

A 2-Pack Cd from SinfulAudio.com. 1-Sound Effects/1-Creepy Atmosphere Tracks

+To Enter+ You must a member of our Haunter's Toolbox. It's FREE. Subscribe Here!