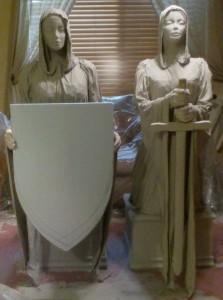 In Episode 20 of HaunTopic Radio, we interview Kristy Noble from Noble Manor & The Arizona Haunter's Association about her insights as a Home Haunter for the last 10 years. We discover Why She Loves Halloween, Some Simple Prop Tricks You Can Use Today, & Where to Find Ideas for Your Next Halloween Project.
Each month we announce the winners of our monthly contest in our episode on the 26th. These are the lucky winners this month.
3rd Place (Fright Times Magazine): Lee Alder
2nd Place (Fright Times Magazine): Kevin Lancaster
1st Place (6 CDs Midnight Syndicate): Cyndi Noyes
Listen to Episode 20 with Kristy Noble Here:
Podcast: Play in new window | Download (Duration: 43:23 — 49.6MB)
Find More of Kristy Here:
Home Haunter.net- Kristy's Website
Kristy on YouTube– Over 310 videos of Haunting Goodness
Arizona Haunter's Association- Cool place for Haunters in the Arizona Area to Meet Up


Websites Kristy Recommends for All Haunters:
Shadow of Palms– Come Chat With Other Haunters
Haunt Project.com- Over 1,000 Prop How-To's & Tutorials for FREE
Monster List– Huge List of Halloween/Haunt Projects to Keep You Busy All Year Long
StiltBeast Studios– Join Allen Hopps every Wednesday on YouTube for some Haunt Fun!
If you want to get more information about The Haunter's Camping Palooza on August 3-5, 2012 in Green Bay, WI– CLICK HERE