Podcast: Play in new window | Download (Duration: 1:02:07 — 85.3MB)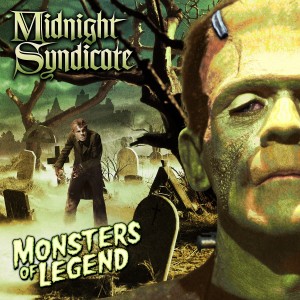 In this episode of HaunTopic Radio, Midnight Syndicate stops by to fill you in on what they have been up to over the last few months and you also might learn something about them you didn't know. We also announce the 2 lucky winners of some cool props for the month of August Give Away and tell you what prizes we are giving away for September. You won't want to miss these treasures!
For almost two decades, composers Edward Douglas and Gavin Goszka have been known as Midnight Syndicate, creating symphonic soundtracks to imaginary films that facilitate a transcendental and adventurous escape into the secret dimensions of the mind's eye. To many of their fans, they are Gothic music pioneers brewing a signature blend of orchestral horror music and movie-style sound effects. To others, they remain the first "haunted house band" that forever changed the Halloween music genre and became a staple of the October holiday season. And some know them as the duo that teamed up with Hasbro and Wizards of the Coast to produce the first official soundtrack to the legendary Dungeons & Dragons roleplaying game. Their critically-acclaimed works are reminiscent of sweeping, complex masterpieces by artists such as James Horner, Danny Elfman, Black Sabbath and King Diamond and have been featured as a part of films, television shows, video games and at haunted attractions, amusement parks, and live performances worldwide.
Find More Midnight Syndicate and Buy Their Music!
The Winners of HaunTopic August Giveaway Are:

Michelle Montanaro

John Murray

Thanks To HauntNav.com for donating this Scary Peeper Prop:

Thanks to Stabbing House for donating this prop package:
The Prizes for September are: (11 Winners This Month)
A 7 CD package from Midnight Syndicate (1 Winner)
Halloween Ambient CD from Ken Elkinson (3 Winners)
Welcome to the Horror Show Downloads from Sam Haynes (5 Winners)
Music for Haunts Downloads (2 Winners)
How Do You Win? Become a Member of The Haunter's Toolbox for FREE.

If you are already a member, reply to any email you have received from us with 'CONTEST'.