Podcast: Play in new window | Download (Duration: 54:16 — 74.5MB)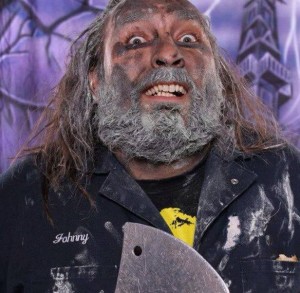 So…you've spent numerous hours designing the Haunt. Gathered all of your construction friends to help you build the Haunt. Now it's time to make your Haunted House come to life!
How do you find and persuade strangers and non-halloween friends into becoming an actor in your Haunt?
Allen Hopps, Founder of StiltBeast Studios and Show Director for Dark Hour Haunted House, shows you how to find and recruit scare actors for your Haunted House in this episode of HaunTopic Radio. Whether you're a Home Haunter or Haunted Attraction owner, finding reliable warm bodies to pump energy through your Haunted Event can be a daunting task.
Where do you find people that want to be there every weekend through October?
What types of personalities do you look for when recruiting?
How do you know who to keep and who to let go?
We will answer these questions in this podcast episode and help guide you through the process of recruiting scare actors for your scare attraction or home haunt.
On a different topic, We would also like your feedback on the future of our Online Training for Haunters. Currently, we host online training classes for Haunt Owners and future Haunt Owners and want to know what topics you would like to learn about?
When it comes to being a Haunter (Home Haunter or Haunted Attraction Owner), what is your biggest struggle?
We also feel that there is a gap in the Haunt Community when it comes to finding information on The Haunted Attraction Business.
Would you benefit from an Online Community that was dedicated to making you a better Haunt Owner?
Please leave a comment below or CONTACT US with your suggestions and feedback.
Find Allen Hopps Here:
Thanks to our sponsors through the month of May! The winners are:

Ricky Heavner Wins…


A 10 second animated logo from High Tower Entertainment

The 5 Winners of

Copies of Sam Haynes New CD "Ghost Stories"-Listen Here

are

Paul Lancer Thomas

Btweezy414

Ducky66026

Charles Dustin Aurand

Ellen Lemberger
You must be a member of our Haunter's Toolbox Newsletter to qualify to win next month.