Podcast: Play in new window | Download (Duration: 1:11:46 — 98.6MB)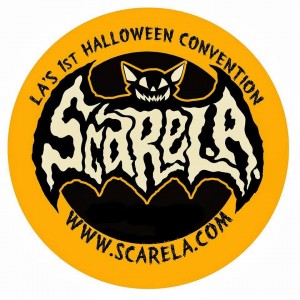 In this episode of HaunTopic Radio, we get the crew on from ScareLA and get the scoop on why their Halloween Convention is just wanted Los Angeles needed. Rolling into the second year, all Haunters and Horror junkies can get their fix all in one place! Guest celebrities, Theme Park gurus, Haunted Attraction members, Halloween Vendors, Haunt Education, Parties, and so much more.
Our guests Rick West, Johanna Atilano, Lora Ivanova, and David Markland all work together like a well oiled machine to make ScareLA the greatest Hallowen/Haunt/Horror Convention in California. They also have unique outlooks for the show and each share their personal stories on why they love the dark and scary.
AND THEY GIVE ALL LISTENERS OF HAUNTOPIC RADIO 25% OFF YOUR TICKETS BY USING THE CODE: SCARETOPIC (except V.I.P. Tickets)
ScareLA returns on August 9 & 10 as the first Los Angeles convention dedicated to celebrating Halloween. Situated in the entertainment capital of the world, it will combine the city's top talent and unique cultural setting with a twist! Drawing fans and haunt entertainment professionals, the event will feature top attraction designers and operators, manufacturers, artists, filmmakers and more. The weekend-long Halloween season teaser will celebrate California's hottest scary faire with attraction unveils, workshops and classes, top industry panels, haunt experiences, screenings and activities. Share, inspire, play. –ScareLA.com
We also play some creepy tunes from Throne of Anguish and include a segment of "The Haunter's Toolbox: A Prop Coating in a Can". And congrats to our friend Mario Garit for securing his position at Haunted Hollywood Sports as Managing Director!
Thanks to Haunt Life.com for donating these 2 shirts as prizes!

The winners are: stevemyers66 & mhays08
Sign Up Here To Enter next time.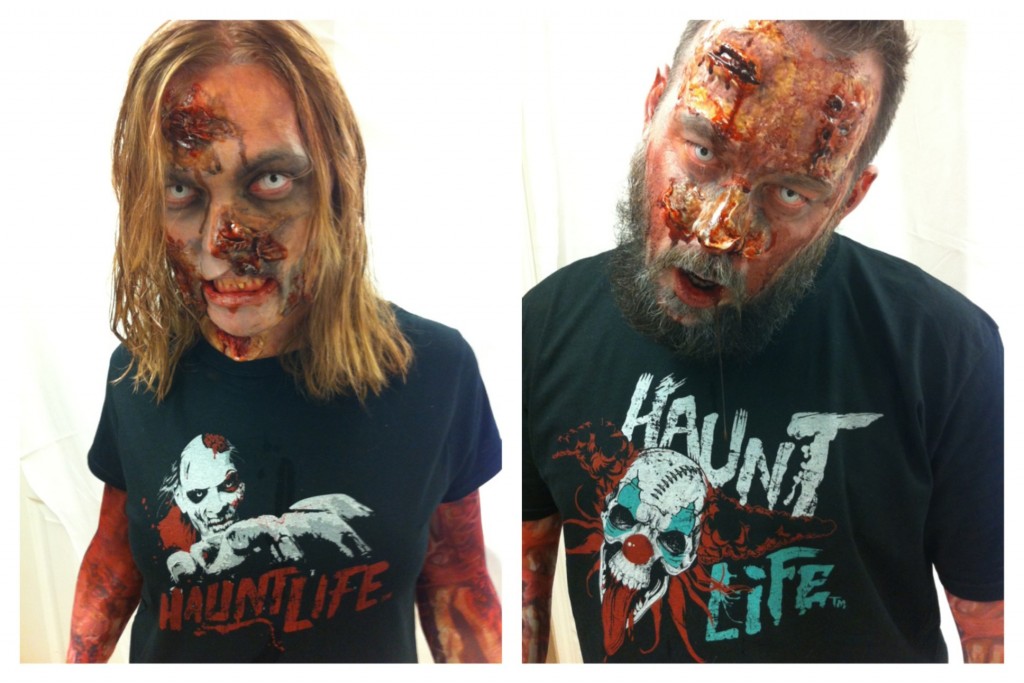 Haunt Topics Discussed in Podcast Episode 80:
Buy your Haunt Life shirts here