Podcast: Play in new window | Download (Duration: 10:36 — 12.1MB)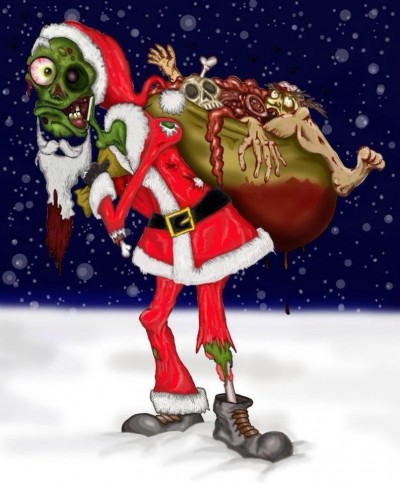 We want to wish you and yours a Merry Christmas, Happy Holidays, a New Year. We are looking forward to all of the new stuff we have planned for 2013! We have put together a few twisted tunes and greetings from Darryl Plunkie and myself. This is a short episode because we know you have plenty of stuff to do this time of year. Be safe and always be scary.
HERE ARE A FEW OF OUR NEW YEAR'S GOALS:
Provide more training and How-To material for Home Haunters, Haunt Owners, Scare Actors, and everyone in between.
Keep publishing 3 episodes of HaunTopic Radio on the 6th, 16th, & 26th of each month for free. Click here to subscribe on iTunes.
Interview more people behind-the-scenes of the Haunt/Halloween world such as Haunted Attraction Staff, Home Haunters, & Product Creators. If it's related to Haunting our ears perk up!
HERE ARE A FEW GIFTS FROM US:
MERRY 'SCARY' CHRISTMAS!!