Podcast: Play in new window | Download (Duration: 28:58 — 39.8MB)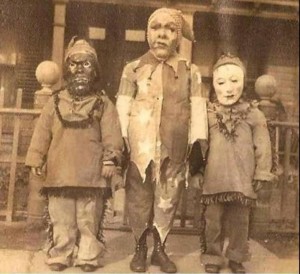 Do you remember when the Halloween Bug bit you? Do you have unforgettable memories of Halloween when you were growing up? What do you do now to celebrate the month of October?
We talk about our upbringings as children and young adults as the Halloween infection spread through our tingling unscathed virgin bodies. Halloween has a way of grabbing a hold of some people and not letting go. If you are still reading this post then you have probably been bitten by the Halloween Bug and can relate to this twisted obsession. You are not alone.
We also add a few audio clips from a few of our guests as they share their experiences along their journey as a Halloween Junkie. You will hear stories from Leonard Pickel (HAuNTcon), The Bloodshed Brothers (Field of Screams), Eric Lowther (Haunted Overload), Matthew Flagler (The Canadian Haunted Attraction Conference), & Chris Ainsworth (ScareFest).
Whether it's the crowded neighborhoods on Halloween night, filling up pillow cases full of Snickers and Reese's Peanut Butter Cups, or scaring the little children that stroll innocently through the dark streets…we all have favorite memories from our Halloween past. The important thing is that we continue to reflect back into what excited us about this wonderful holiday and carry those thoughts into our future.
So…what are your favorite memories from Halloween? How did you know that you were infested with Halloween?
Haunt Topics for this Episode:
A NEW Contest for Haunters. 'Hack a Christmas Prop Contest' by Haunt Nation Mag (Deadline Jan.3)
The Home Haunt Contest (Contest Expired but check out these awesome Home Haunts!)
Thanks to Matthew Freyer for his awesome Haunt Graphic Skills! Find him here for your Haunted House Graphics.
Do You Have Halloween or Haunted House Products You Would Like to Promote on Our Show? We are Looking for Prizes to Give Away to Our Listeners.