Podcast: Play in new window | Download (Duration: 1:47:30 — 147.6MB)
HELP! We are overrun by the Haunters of The Haunter's Hangout!!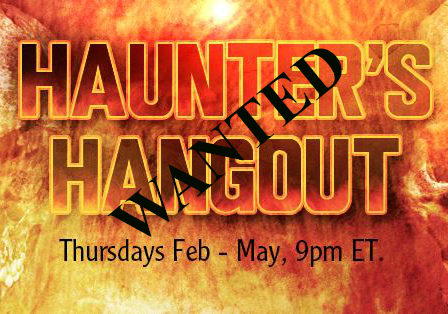 Someone tapped into our podcast stream and stuck 1 and a half hours of nothing but some loud and passionate Haunters rambling on about scare acting, haunt ownership, design tips, the ups & downs of Haunting, and maybe a little talk of alcohol! I know I recognized some of the voices in this audio…maybe Bart Butler and Michael Edwards from The Haunt House and Open Casket Designs…Steve Reeves from Steve's Haunted Yard…Dan Doble from Halloween Room and Inside the Industry….and those other clowns from The Haunter's Hangout!
Can You believe this??
This is not our normal format and we have no idea what happened!?! They even drop THE 'F' BOMB a few times! You'll have to listen to this for yourself and tell us what you think. Should we let them in next time or block them from ever getting back into our podcast?
They do get a bit crazy, loud, and rude!?
But they do have some really great ideas.
Well, we might be able to overlook this 'hacking into our podcast' incident if you would like to hear more from their guests. I don't know how they get all of these cool haunters on their show but I hope they understand what they're getting into.
We did pull some of these links out of the audio so maybe you can help us track them down!!

If you find them…tell them that we know who they are and we want our audio back!!
So…Should They Come Back or Not? Leave us a comment or reply!! 
Win One Of These Prizes! Submit Your Entry Before Feb.24th. You Must Be a Member of The Haunter's Toolbox Newsletter. Sign Up Here. (All new members will be automatically entered.)

A hand crafted 'Melted Molly' latex mask from Face Factory FX

(2) 2014 Haunted Halloween Calendars (with Haunt Photos from all over the world!)

Sign Up Here (FREE) If You Are Not Currently a Haunter's Toolbox Member.