Podcast: Play in new window | Download (Duration: 44:23 — 50.8MB)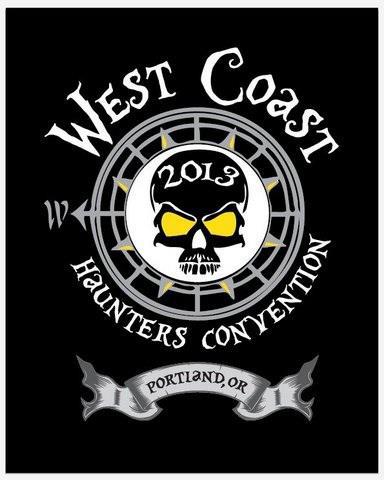 Are you a Home Haunter, Halloween Fan, or Haunted Attraction Owner who lives on the west coast or you want to take a trip somewhere that caters to you as a Haunter? Then the West Coast Haunter's Convention is a good place to be. We interview Ed Roberts, the man behind the WCHC and the Nightmare Factory, and get the inside scoop on what will be at the convention and why you need to go.
The West Coast Haunter's Convention is in Portland, Oregon at the Doubletree Hotel and offers education and entertainment to Home Haunters, Haunt Owners, Halloween Fans, and everyone involved with the Haunt Industry. If you sell Haunt supplies or are looking for a place to meet other scary people like you then this is definitely an option. The West Coast Haunter's Convention is a non-profit organization which uses all the profits from the show for The Oregon School for the Deaf. The kids and staff help Ed operate and act at the Nightmare Factory and participate in setting up the convention.
With guest speakers like Cydney Neil (owner of The Rockey Point Haunted House), Scott Simmons (owner of The ScareHouse), and Mike Krausert (director of operations of Nightmare New England) there will be much knowledge to absorb and creativity to explore. The Bloodshed Brothers and Halloween Hellmouth will also be sharing the details of their journey from Home Haunters to Pro Haunters. Plus all the vendors, haunt tours, costume ball, new friends, and much more…you can't afford to miss this one!
The Stuff We Talk About in This Episode
The West Coast Haunter's Convention Website
Help-a-Haunter: Brian Wolfe
Help-a-Haunter: Howard Erlich
This month's give away was sponsored by Whimzkulls. To buy Halloween cookies go visit the Whimzkull Store. The winners are:
Dustin Aurand
Sean King
Mollie
To win a 2013 HAuNTcon T-shirt (large) for the month of May you need to be a member of the Haunter's Toolbox.
Subscribe Here.