Podcast: Play in new window | Download (Duration: 1:48:25 — 148.9MB)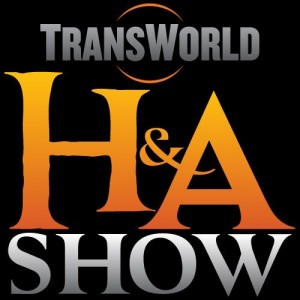 We just couldn't do it!
We wanted to space out these interviews from the 2014 Transworld Halloween & Attractions Show over a few podcast episodes. Instead we packed them all into one show!! Yes…19 interviews from some of the vendors LIVE from the trade show floor.
We decided that you need to experience the Transworld trade show just like I did. Listen to some unique interviews from some of the best vendors in the Haunt Industry. Learn about new products for your prop building projects or tips for running your Haunted Attraction. And live in the ambiance of the noises and sounds all around you.
Walk with me as we stroll through the Transworld Halloween and Attractions Show 2014 (Haunt Show) and meet friends along the way. This podcast is almost 2 hours and I say the word 'Transworld 2014' a lot but the value of this podcast episode might just keep you fulfilled until you make it to your next Haunt trade show or Halloween convention.
The Halloween & Attractions Show opens for business March 19-22, 2015 at the America's Center in downtown St. Louis.
TransWorld's Halloween & Attraction show is the ONLY industry trade show of its kind in the world. There is no other show that has as many exhibitors and industry related products. For the last 19 years, TransWorld's annual Halloween & Attractions show has created the market place for the Haunted House industry. Each year the Industry gathers to network, get new ideas and purchase products. This show is a MUST ATTEND event if you are thinking about opening or currently operate a Haunt, Corn Maze, Farm, Pumpkin Patch, Paint Ball Field, Family Fun Center, Amusement Park, Zoo, Aquarium, Halloween Retail Store or anything Halloween related. We have everything you need to make your Halloween season a success. Each year, the show continues to grow with NEW EXHIBITORS, NEW PRODUCT, and more buyers on the show floor. The Halloween & Attractions Show combines the products and knowledge of over 300 exhibitors that you need to see this March! –HAASHOW.COM
Haunters and Vendors we interview in this podcast episode:
Win one of these cool prizes! Enter before April 24th, 2014. You must be a member of The Haunter's Toolbox Newsletter. It's FREE. Sign Up Here.

All new registrants that sign up before April 24th will be automatically entered.

(2) Rust Kits from Brutal Rust

(1) Slaughterhouse Package from Stabbing House

How did you like this podcast episode? Leave a comment or share it with your friends.