Podcast: Play in new window | Download (Duration: 55:21 — 63.3MB)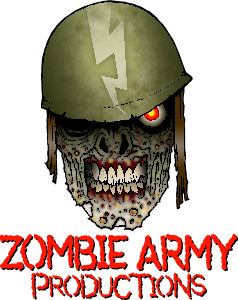 In Episode 38 of HaunTopic Radio we interview John LaFlamboy from Zombie Army Productions about the new game show The Price of Fright being debuted at the Transworld Haunt & Halloween Show.  The Price is Fright is like the Price is Right game show but with all Haunt related stuff! How well do you know the prices in the Haunt Industry? If you think you're that good you may have a chance to win over $1,000 in prizes. It's only $25 to get in. There is still time to donate prizes if you are a vendor and still time to register if you are going to Transworld. Check it out and sign up here: Transworld Event Registration
We also learn more about What The Zombie Army Really Is, The Mind of a Haunt Owner, What Projects Are in Store for John, & How He Started The Statesville Haunted Prison. If you are going to the Transworld Haunt Show, HAuNTcon, or The West Coast Haunter's Convention then you may be able to meet up with John LaFlamboy and tell him you heard him on HaunTopic Radio. Listen to the podcast to hear much more about where you can find him.
Did you know that John was in the video game BioShock??
The Zombie Army Productions' mission is to provide the highest in production quality for the darkest of events, whether they be a haunted house, special event, or film production. The Zombie Army will organize its artistic professionals, design a production plan, staff all facets of the event and produce the final product. The Zombie Army is a coalition of independent artists and tradesmen from all walks of life, striving to bring their twisted artistic visions to the world.

Join the Zombie Army, bring your own brains… – ZombieArmyProductions.com
FIND JOHN LAFLAMBOY HERE:
LISTEN TO THE SHOW TO HEAR THE RULES FOR THE CONTEST & WIN BLOODY MARY MAKE-UP!!