Podcast: Play in new window | Download (Duration: 57:04 — 65.3MB)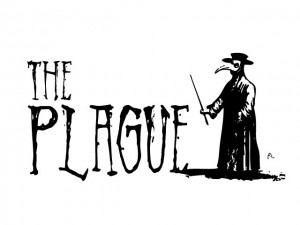 Dr.Yorick moved into this small lakeside community years ago, and nothing has been the same since. His wife died when his experiments went wrong, leaving him a widower with numerous children. 
But no one has ever seen the Dr. or the children. They remain inside the modest building they call home. Assistants maintain the property and remain silent about what happens inside. 
The strong scent of burning flesh is dominant in the dark night, along with the sounds of victims of The Plague….
The Plague Haunted Attraction and Camp Nightmare Haunted Hayride are both located at the Americamps Lake Gaston Campground in Bracey, VA and owned by Travis Russell of Big T Productions. Travis used to be a Home Haunter and outgrew his home many years ago, which led him into a business opportunity to move all of his Halloween belongings to a friend's campground. It's been growing each year ever since!
The Plague is the indoor haunted attraction featuring infested patients, failed experiments, and screams of his missing children. Camp Nightmare is the outdoor haunted hayride where the escaped victims roam through the woods and zombies lurk within every shadow. If you think that's not scary enough, then trying staying the night to survive the Zombie Camping experience where the undead take over the camp and leave no tent or camper safe from the infection. If you're too scared for that, then just come for the kid friendly activities during the day and Travis promises to be easy on you…..maybe….
Travis Russell is not just a Haunter. His background in professional lighting, set design, and audio engineering have transitioned over to the Haunt Industry quite well. His company Big T Productions has coordinated events with groups such as the Rolling Stones and he is always available to help with your questions about making your show stand out from the crowd.
In this episode of HaunTopic Radio, we get Travis Russell to open up the doors of The Plague and lead us through the shadows of Camp Nightmare to see how he does it. Listen to the show for some cool tips and tricks for your Haunted Attraction or Home Haunt!
In This Episode We Talk About:
The best way to use professional audio/ lighting indoors and outdoors

The transition between home haunting & pro haunting
Quick building tips for your haunt set
Using a campground as your base for a Haunted Attraction
Turning your passion of Haunting into a business
Find Travis Russell Here:
The Plague/Camp Nightmare Haunted Attraction

The Plague on Facebook
Travis on Linkedin
July HaunTopic Giveaway! (Enter before July 24th) To get a chance to win one of these prizes make sure you are a member of our FREE newsletter "The Haunter's Toolbox". SUBSCRIBE HERE.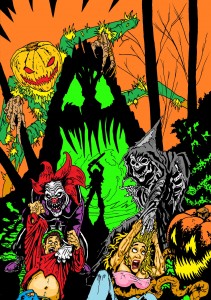 1) A personalized comic cover of your Haunt or Character by John O'Brien (the artist above)
2) A personalized color illustration caricature of you as your favorite monster. (also by John O'Brien)
3) A hand-crafted scarecrow mask by John Dean of TerroRealm in Rutland, VT.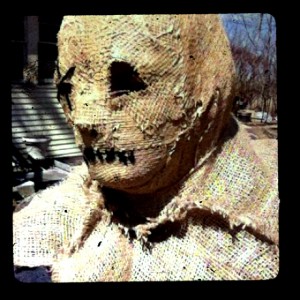 If you want a chance to win next time make sure you're a member of The Haunter's Toolbox Newsletter!
Click Here to become a member of The Haunter's Toolbox for FREE
All Music in this episode of HaunTopic Radio by Sam Haynes.