Podcast: Play in new window | Download (Duration: 38:17 — 43.8MB)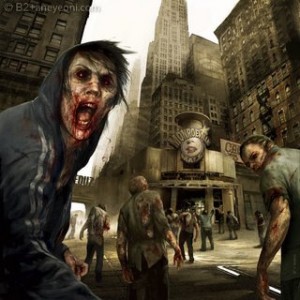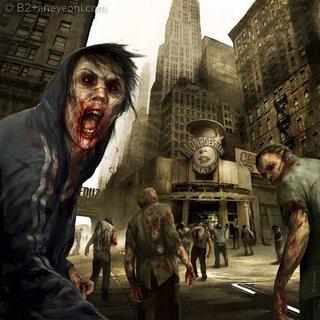 In Episode 22 of HaunTopic Radio, me & Darryl talk about outdoor events that Haunters can participate in this summer throughout the year. We find more information about Haunters Camping Trips, Zombie Walks, Hearse Rallies, Zombie 5K Courses. We also include a couple interviews from the Oblivion Haunted House about the outcome of Haunter's Camping Palooza Grant McDonald about his haunt experience, hearse conventions, and FrightFest B.C.
We know you may not be interested in Zombie Stuff or Haunt Camping Trips so we included some other rambling you may enjoy. We hope your summer has gone well and that you are deep in your builds by now. (I still haven't started.) I have it all up here in my head…somewhere.
We have some interviews with Home Haunters, Pro-Haunters, & Scare Actors coming up in September & October so stay tuned…
Don't forget to enter for this month's contest! Listen to Episode 21 for the rules to win.
FIND OUT MORE ABOUT GRANT MCDONALD:
I Haunt U.com- Grant's site with some of his cool Foam Props
FrightFest-BC.com- Halloween & Haunt Event held in British Columbia, Canada at a campground.
CAMPING EVENTS:
Haunter's Camping Palooza-  Camping. Haunters. Haunted Attractions. Learning. Friends. Memories. Are you the next host?
ZOMBIE WALKS:
Vancouver Makeup Effects– Special FX School in Vancouver (Host of Zombie Walk in Vancouver.)
Toronto Zombie Walk– Zombie walk & Other Scary stuff to do in Toronto
Mexico Zombie Walk– The largest Zombie Walk ever recorded: 9,806 zombies
ZOMBIE 5K:
Sacramento Zombie Run- Be a zombie or be chased. You decide. In Sacramento, CA.
Run for Your Lives- Zombie 5K Obstacle Course that travels throughout Canada & the U.S. Check for dates close to you.
Zombie Survival Dash- In St.Louis, MO on October 27th. I should go….but…..
Ultimate Zombie Warrior- A simple race too easy for you? Try this one. It's in Seymour,IN and has 15 obstacles pulled from the pages of a Military Training Course!
OTHER STUFF WE TALKED ABOUT:
Haunted Overload- Interview with Eric Lowther coming up in September. A Haunt everyone must go see!
AnthroCon- If you like wearing a 'furry' costume, this might just be the place for you.
Zombie Squad- Who you going to call…when something is strange in your neighborhood? Killing zombies since 2003.
(Photo donated by Gunaxin.com)